SFADC'S BUS SHELTER/POSTER CAMPAIGN
These images were commissioned by the San Francisco Anti-Displacement Coalition for a city-wide know-your-rights campaign posted on MUNI buses and bus shelters throughout San Francisco. They are available for free download for personal use and to support struggles for tenant rights and housing justice.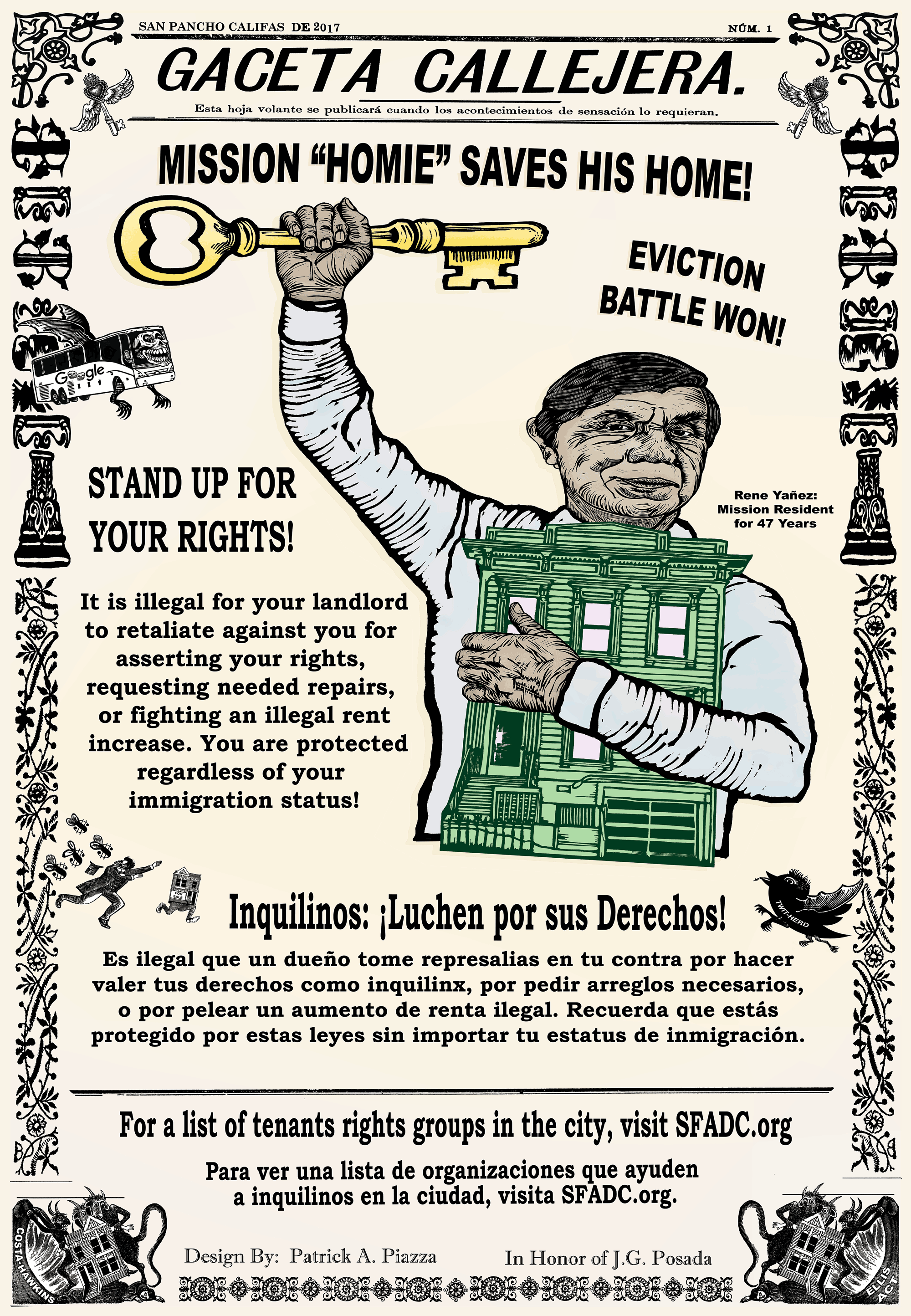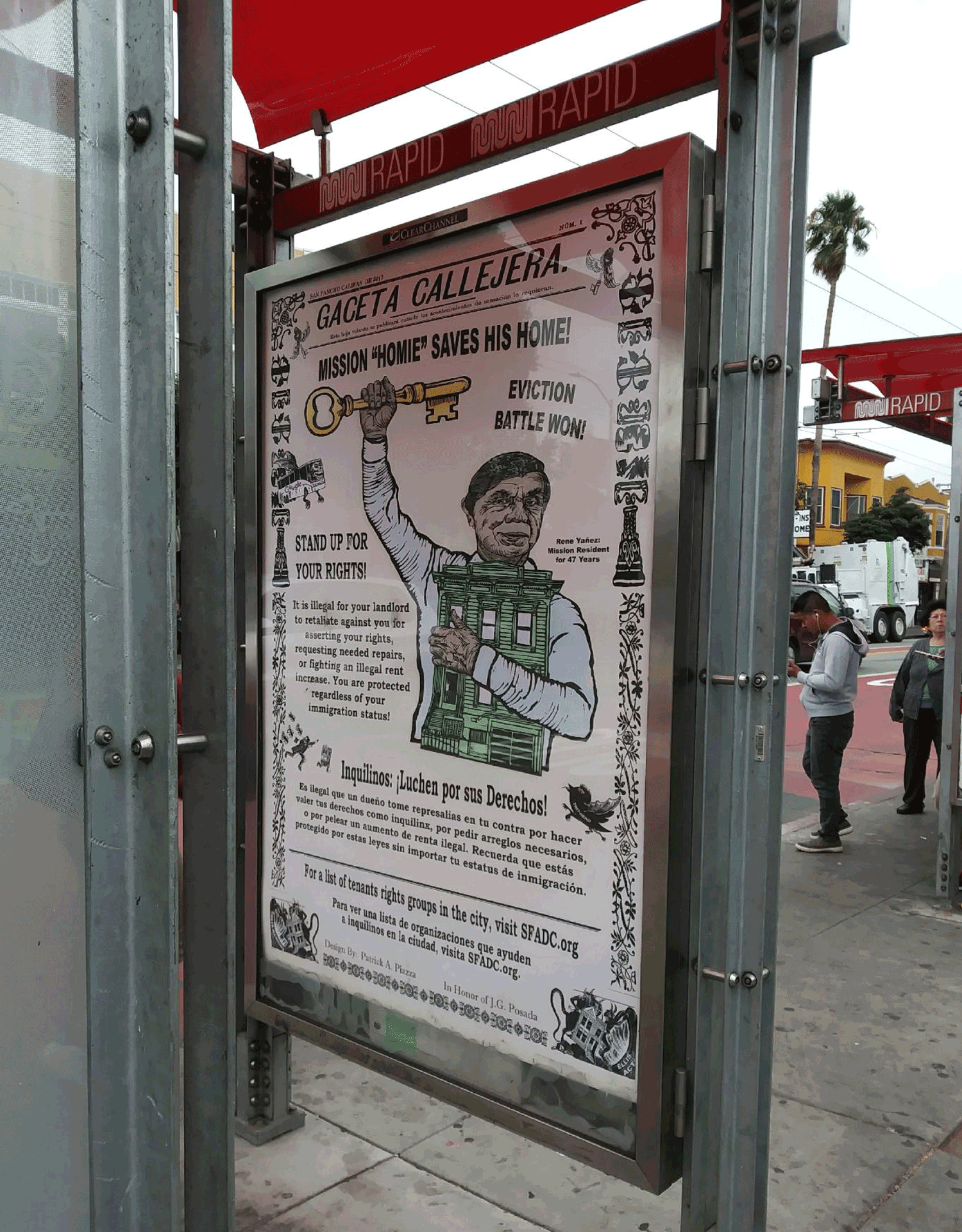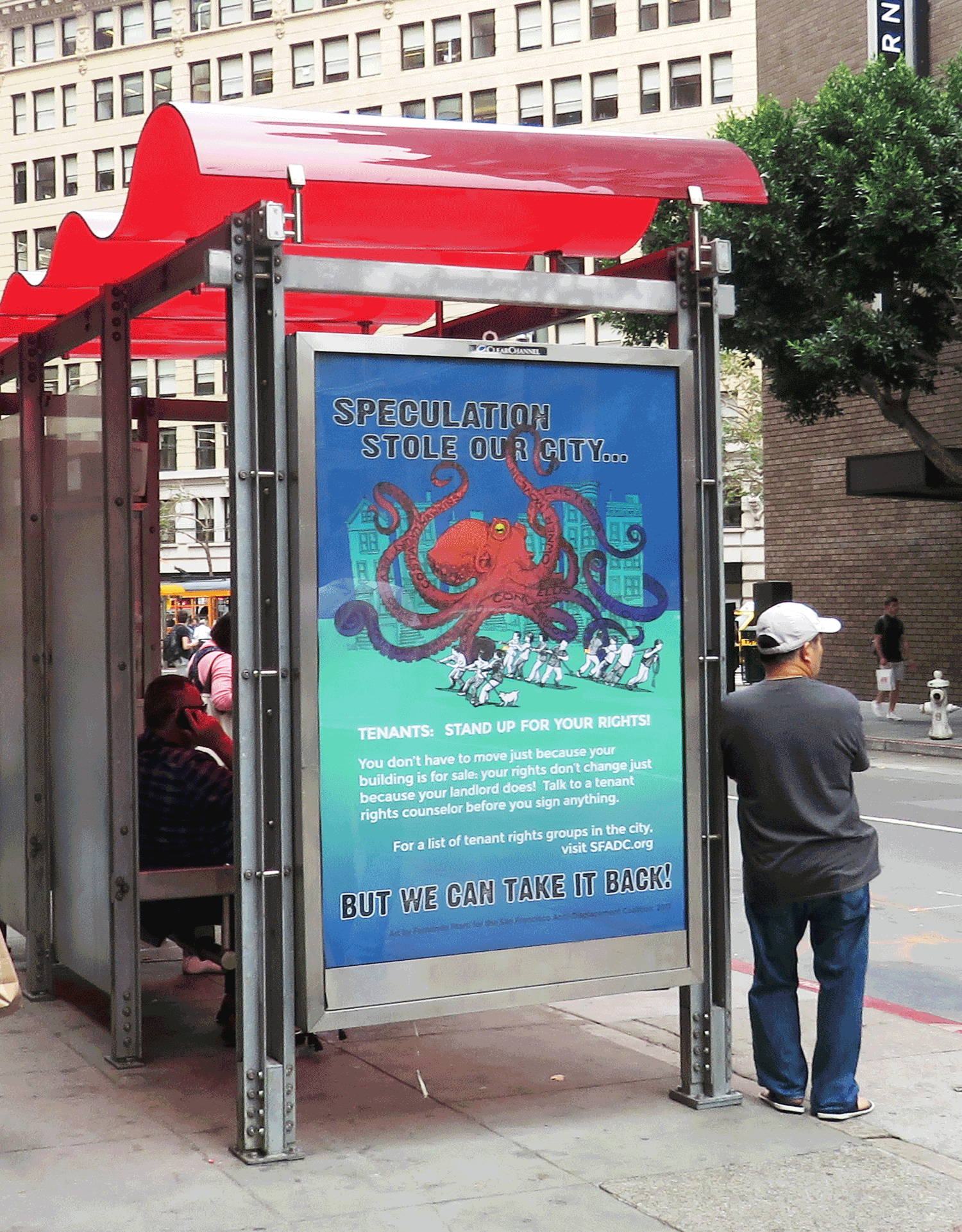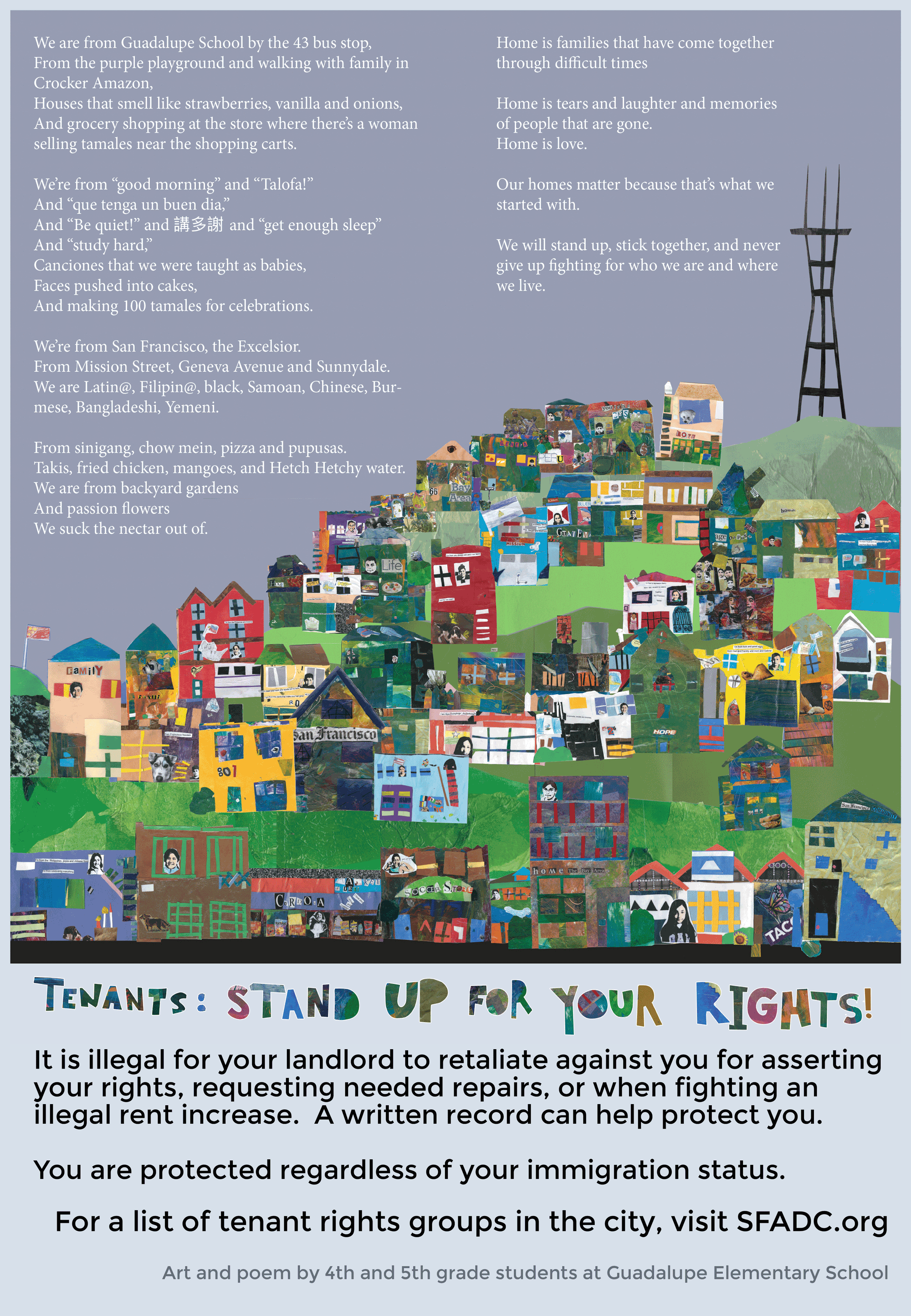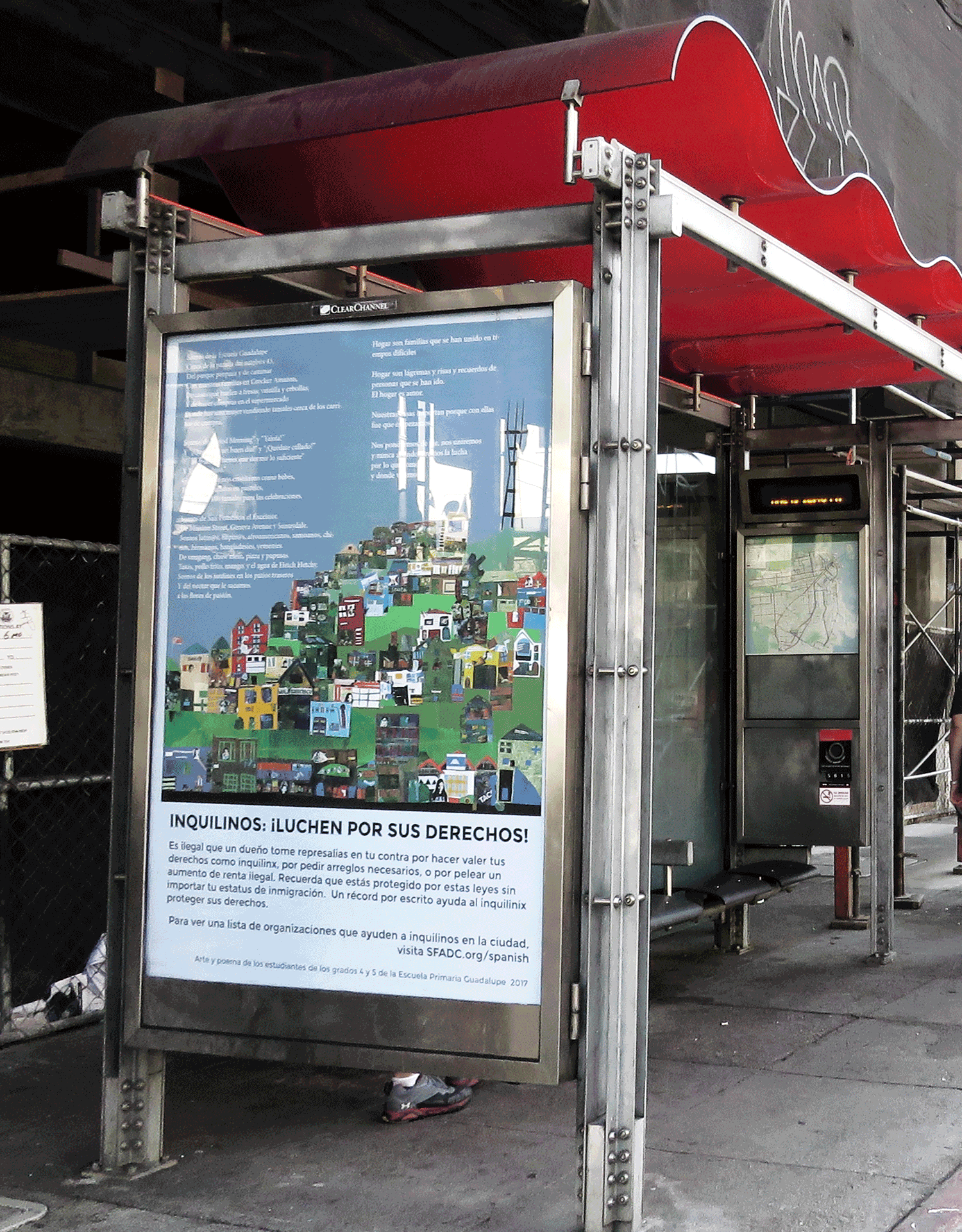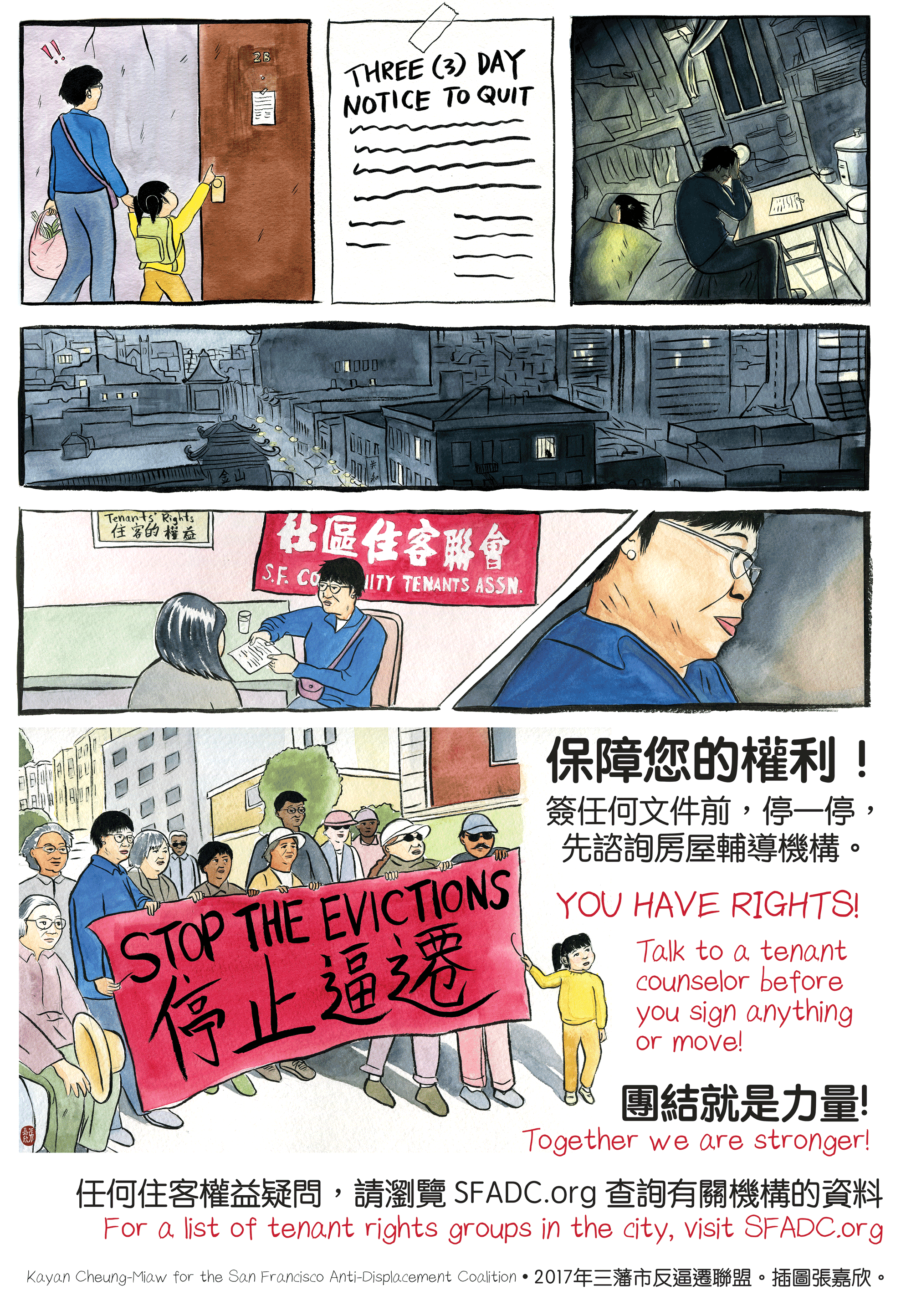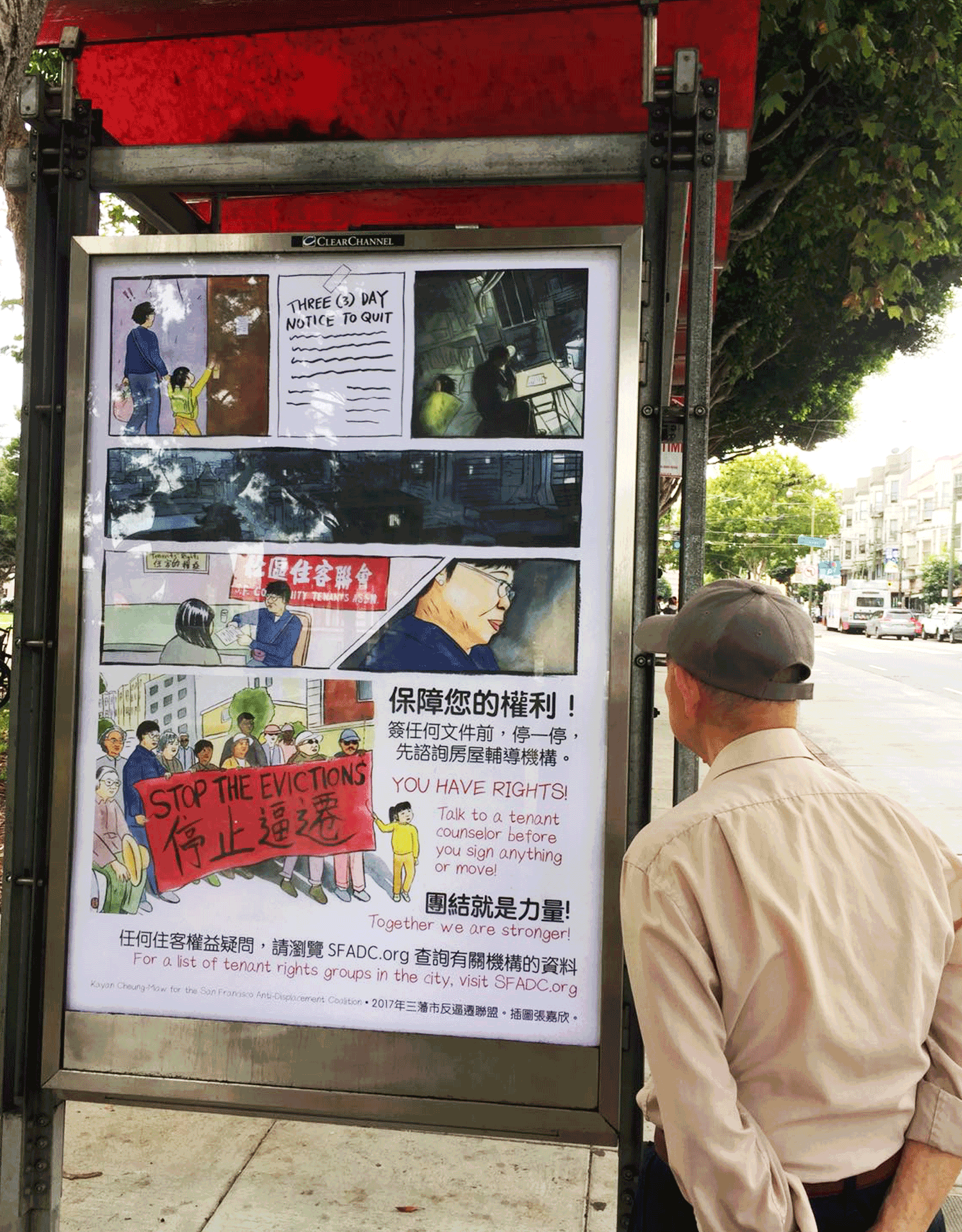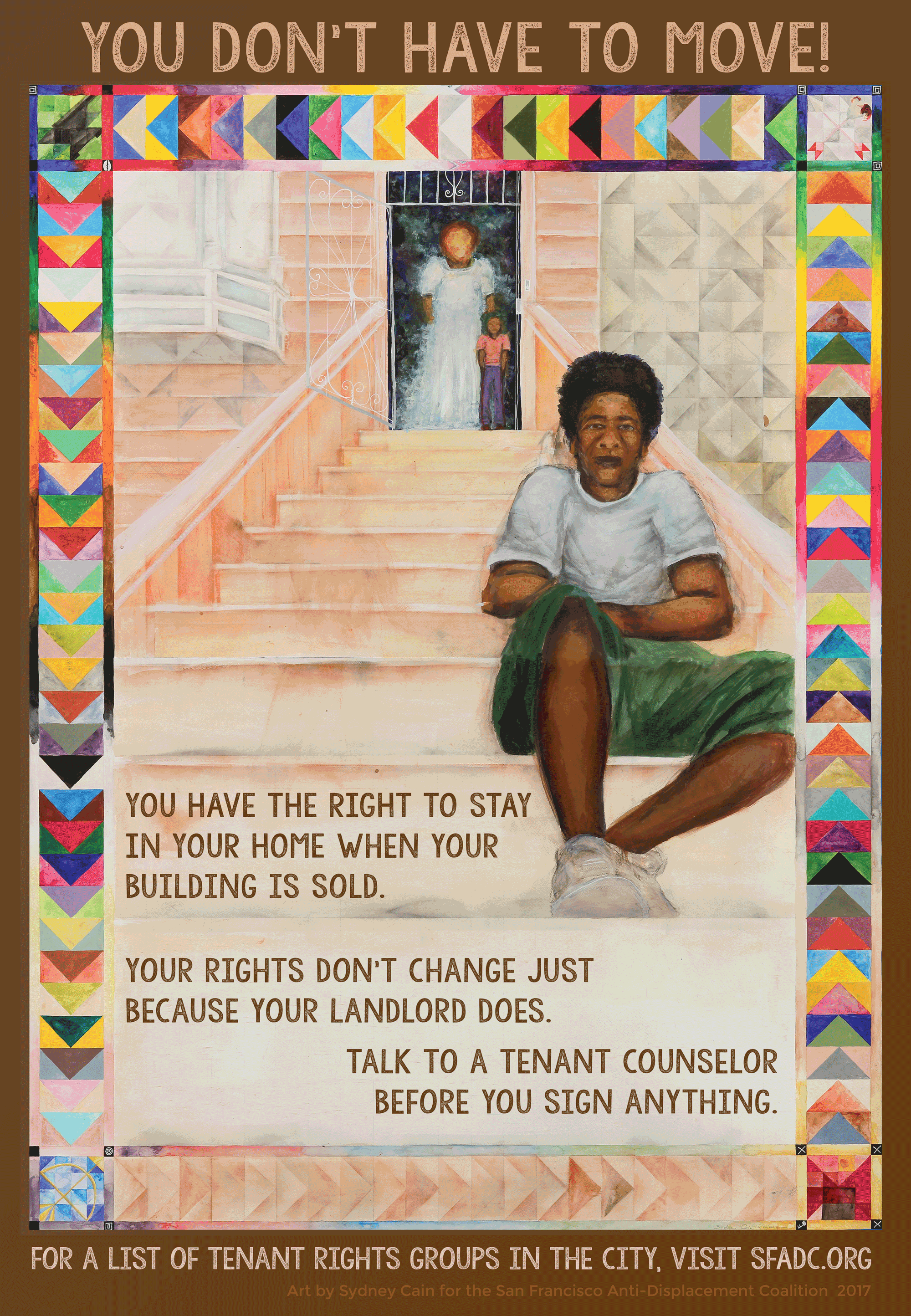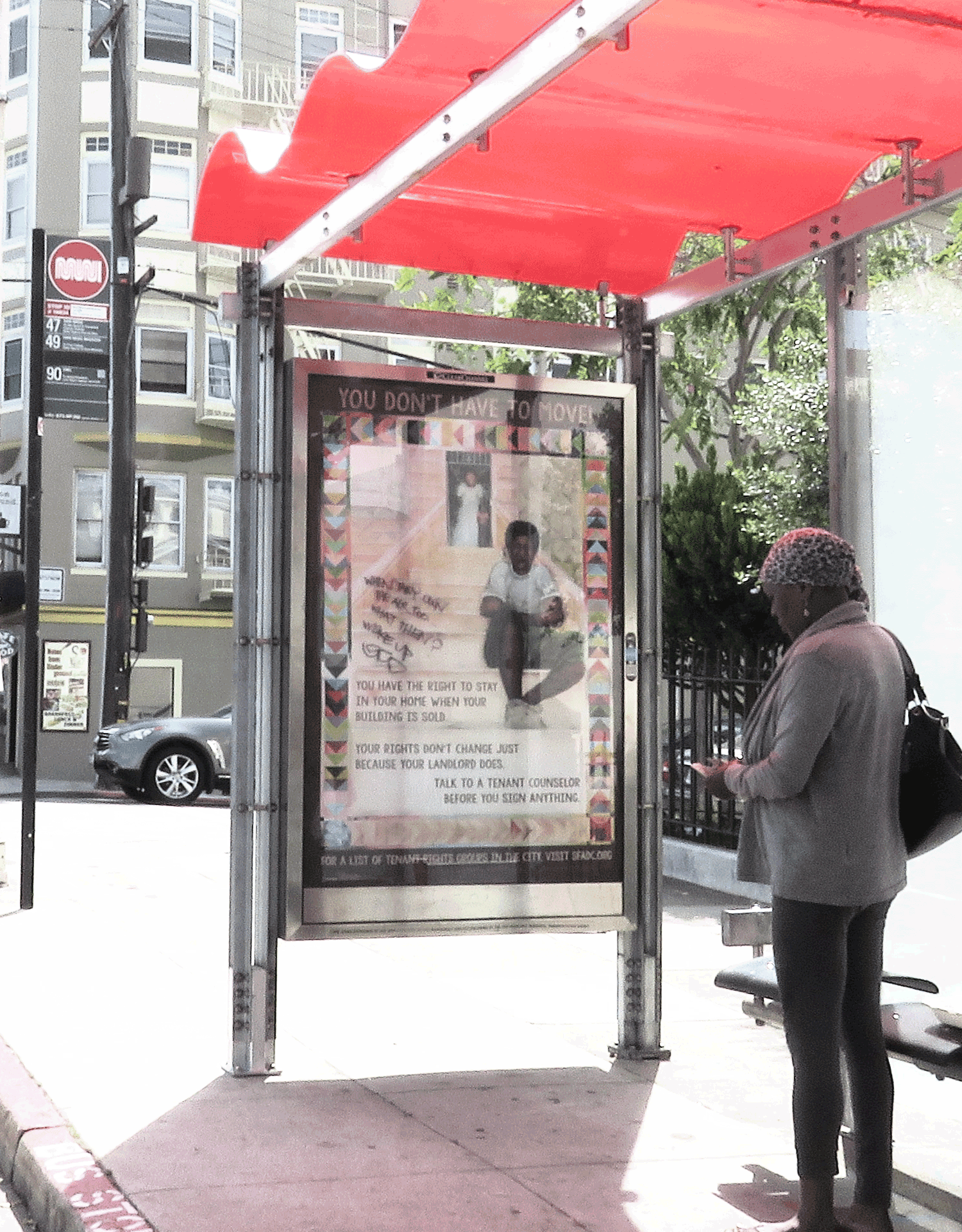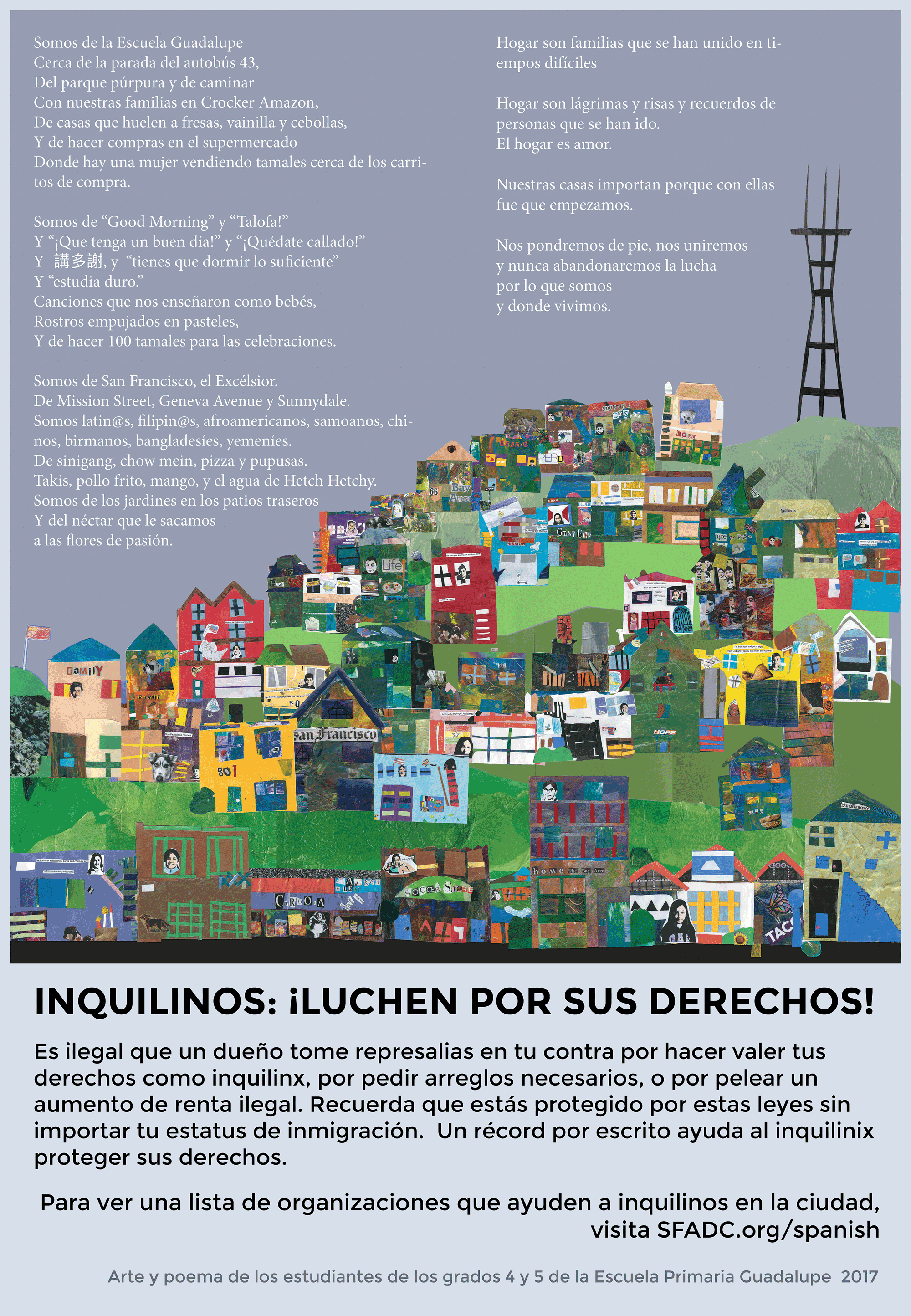 ---
SFADC'S COLLECTIVE ACTIONS AND CAMPAIGNS
These images represent some of our coalition's work bringing together tenants and housing justice advocates across the city to resist displacement and speculation.